Hello!
I am Nightjay, for those of you that don't know. I applied to Cronus over a month ago or so, and was given a point goal. "Reach 5k points fast, or you will be let join indefinetly at 10k points." Last week (about 6/21/09) i hit the 5k point goal. I though about 3-4 weeks was pretty fast, and waited for a message. I got nothing. I then searched some Cronus members to ask them about this- was i fast enough?- but they were all in vacation mode. So, i ask again- was i fast enough? I may never know... Also, thanks to SUPAXE, the only Cronus member NOT in vacation mode that replyed to my question in Ogame(Epimetheus, check your mail more often----you ignored me >.< ).



























~Nightjay~
(No offense is meant to ANY Cronus members, i hope my message isn't offensive, but i can't be TOO sure.)
Also, sorry about the Username thing up top. It is supposed to say Nightjay, but i recently registered and haven't been approved yet, so i can't post. If i enter Nightjay up there, it just tells me the username has been taken. I hope nobody minds....



Night j

Guest





Sorry for the the late responeses and poor communincation nightjay. Right now at this particlar time real life has just been busier then normal for most, So yes alot of us are in vacation mode due to some extra school test or activities, also summer vacation. Someone will let you know promptly on whats going. Just make sure to keep whatever fleet you have safe by fleetsaving for now.
Sorry again for the late response.
_________________
disarrayed wrote:I'm going to be the inactive raiding king red lol
redadair wrote:that you are my friend, lol, that you are! Red
Gauss cannon





Number of posts

: 442


Location

: Ontario, Canada


Coordinates

: 2:156:8


Ingame name

: disarrayed


Registration date :

2008-04-20



Hey NightJ
I apologise on behalf of the Cronus team for the confusion and lack of communication. I have activated your forum account. Please check you can post in the members' introduction area for example.
I am sure we'll be seeing a lot more of you and welcome aboard to the forum at least.
If you need anything please do not hesitate to contact me. Red!

_________________
Bomber





Number of posts

: 1022


Age

: 45


Location

: Scotland, United Kingdom


Coordinates

: 1:248:7


Registration date :

2008-04-30



Excellent job Nightjay!
No problem for me to be in touch... umm... YAY! step 1 of 2 completed! you joined the forum... Thanks Red for the activation!
Now 1 step left reaching 10k points...
We'll see if thats really nessesary, may just let you in when I get back from V-mode...
Good job so far!

_________________
Knowledge is a weapon. I intend to be formidably armed.
If you are board
CLICK ME
Admin




Number of posts

: 2488


Age

: 40


Location

: B.C. Canada


Registration date :

2008-02-01



Can´t wait ´til you´re in!
_________________
TRIANGLEMAN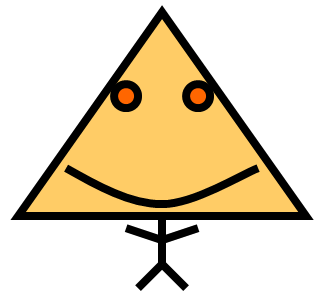 EATS YOU!!
C-jerk wrote:Thus concludes the social life of MCH.
Battleship





Number of posts

: 576


Coordinates

: [1:189:12] Planet name-Target


Registration date :

2008-01-27



hi my name is batesta and was wondering on joining Cronus due to in house alliance fighting amongst its members...to the point that 5-6 members have left and i'm on the verge of leaving and would like to join your alliance....I have been playing in uni 3 for a couple of months use to play under sniper1961 until I was given this acct of batesta......I'm online playing a couple of hours a night.....
thanks on concidering me into your alliance
batesta

batesta

Guest






---
Permissions in this forum:
You
cannot
reply to topics in this forum